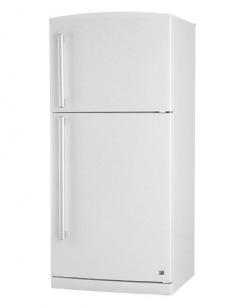 Model: Refrigerator - Top Mount
Total Capacity: 622 L
Cooling Type: Dynamic Frost System
Available Colors:
Marble
White Glossy
- CFC Free, environment friendly refrigerant and insulation material.
- Available with tempered glass shelves or plastic-coated metal grid shelves.
- Thick insulation layer guarantees best cooling and energy saving.
- High durability PVC laminated steel body with protective layers against rust and weather.
- Easy movement thanks to the 4 wheels beneath facilitating the kitchen cleaning.
- Complies with the requirements of the European safety directives, CE Conformity marking.
- Electronic temperature control.
- Homogenous cooling in all shelves thanks to the DFS air circulation unit.
- Reversible door available upon request.